Correct Obscured Vision with Upper Eyelid Surgery
By Sheryl Pilcher on May 08, 2015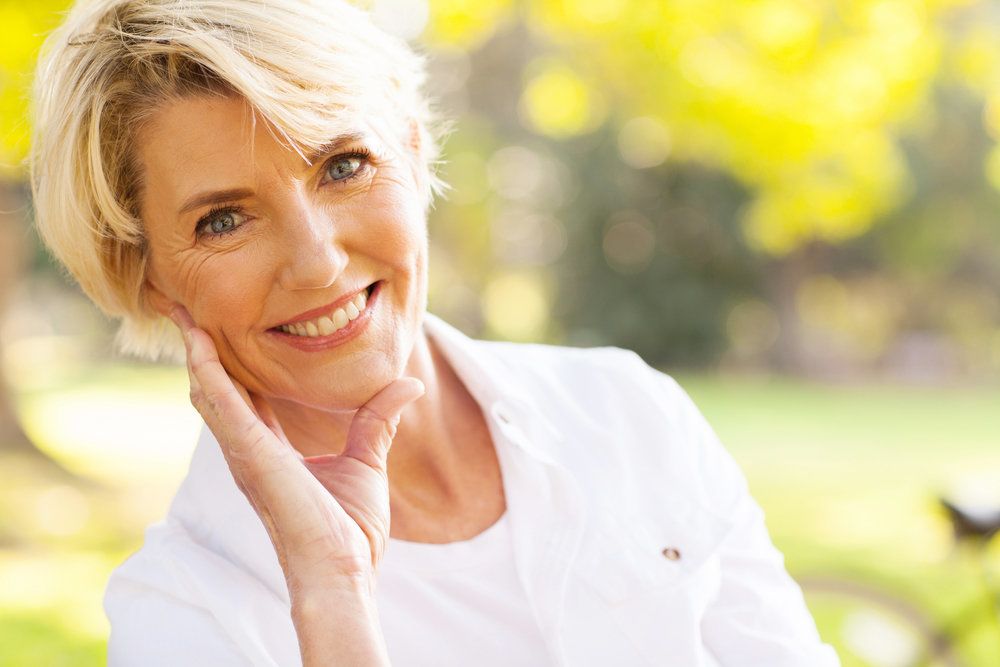 Cosmetic surgery is known for its ability to reverse common signs of aging, improve body contour, and enhance a person's natural beauty. While all of these things are true, cosmetic surgery can also have very practical applications. For instance, eyelid surgery can smooth out the upper and lower eyelids to create a more youthful appearance for patients, and also to improve vision in cases where heavy and droopy upper eyelids are interfering with a patient's vision. If the upper eyelids sag to the point that they create a hood over the eyes, patients can suffer from obstructed vision. This can make it difficult to perform even the most routine tasks and can make practices such as driving unsafe. Dr. Sheryl Pilcher offers upper eyelid surgery for obscured vision to help her San Antonio patients restore clear and unobstructed vision.
Candidates
Upper eyelid surgery is ideal for patients who have noticed an increase in heavy, fatty tissue on the upper eyelids, as well as a loss of elasticity in this skin. The excess skin, combined with sagging, is likely to make the eyelids droop down to the point that they actually extend beyond the lash line and partially obstruct the eyes, thus resulting in obscured vision. To ensure the safety of surgery, this procedure should only be performed on patients who are in good physical condition and are considered healthy enough to undergo a surgical procedure.
The Procedure
Eyelid surgery, or blepharoplasty, can be performed on either the upper or lower eyelids, and, in some cases, will be performed on both. In the case of obscured vision, the primary focus is the upper eyelids. To lift the upper eyelids and eliminate excess fat and tissue, Dr. Pilcher will make an incision in the natural crease of the upper eyelid. This incision will result in a scar, but because of its placement, it should be virtually unnoticeable once the eyes have recovered. Through the incision that is made, Dr. Pilcher will remove excess fat and tissue in order to create a smoother and lighter upper eyelid. Once the incision has closed and healing is complete, the upper eyelid should be firmer and the eyes should appear more open and alert. More importantly, patients will once again be free to enjoy a clear field of vision.
Insurance Coverage for Surgery
Generally, when it comes to cosmetic surgery, insurance companies will not provide any coverage. However, upper eyelid surgery to correct obscured vision is unique in that it is considered to be a functional procedure rather than a cosmetic procedure. Because of this, some insurance companies may help cover the costs of surgery. This will be determined on a case-by-case basis and is dependent on what type of coverage is offered by each patient's insurance provider. It is important to look into this issue before making any decisions in regards to surgery so that patients are aware of the costs for which they are responsible.
Schedule an Appointment
Obscured vision can be a serious problem that can make day-to-day tasks difficult and unsafe. If your vision has suffered as a result of heavy, sagging upper eyelids, schedule an appointment at your earliest convenience to discuss the option of upper eyelid surgery with Dr. Sheryl Pilcher. Dr. Pilcher can answer any questions you may have and let you know if this procedure can help you restore an unobstructed field of vision. We look forward to hearing from you!
Related to This
"

If you need breast augmentation or any cosmetic surgery, I would highly recommend Dr. Pilcher....This has been the best decision I have made.

" Quintessa M.