Dynamic Wrinkles vs. Static Wrinkles: What's the Difference?
By Sheryl Pilcher on June 16, 2015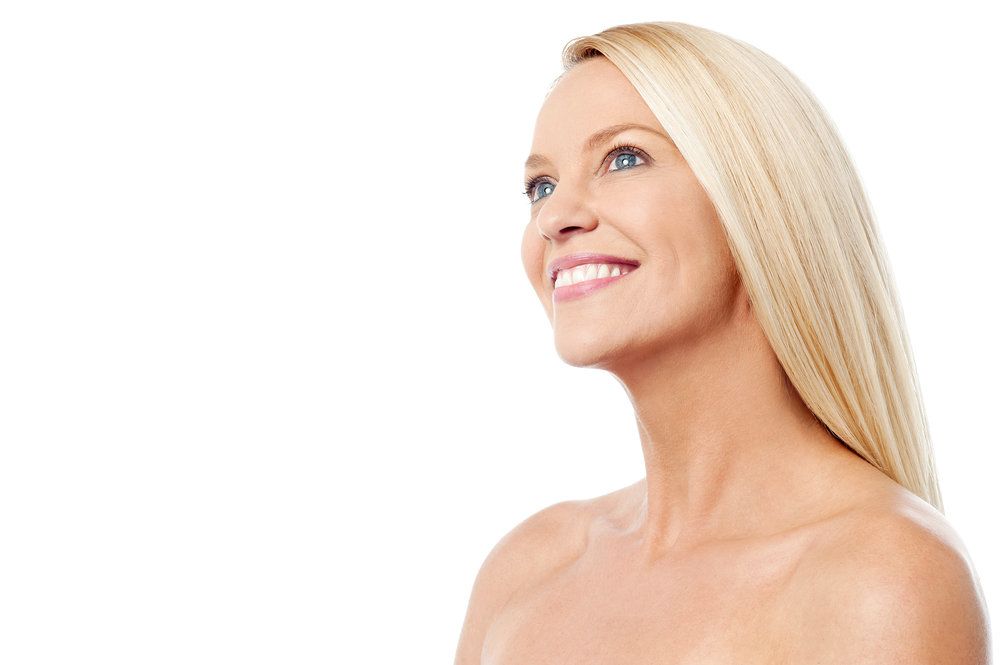 The team here at Accent Plastic Surgery has helped countless patients throughout the greater San Antonio area look their absolute best. This involves providing the latest in advanced skin care and facial rejuvenation, including facelift surgery to tighten skin and reduce wrinkles and non-surgical procedures to add volume and reduce the formation of lines.
Not all wrinkles are created equal. That's why we'd like to consider the difference between dynamic wrinkles and static wrinkles right now.
About Dynamic Wrinkles
Dynamic wrinkles refer to wrinkles that form when you make certain facial expressions, such as frown lines between your eyebrows, the deep lines along the furrows of your forehead, and the wrinkles at the corner of the eyes from squinting. With advanced age, these kinds of wrinkles wind up becoming permanent even if you do not make those facial expressions.
Common Causes of Dynamic Wrinkles
The most common causes of dynamic wrinkles are the normal nature of skin laxity and the natural aging process. As your muscles contract and skin stretches, the wrinkles will normally form as a result. The most common parts of the face that are affected by dynamic wrinkles are the spot between the eyes, the forehead, and the corners of the eyes.
Treatment Options for Dynamic Wrinkles
There are many different options for treating dynamic wrinkles depending on the location of the wrinkles on your face. For lines on the forehead, an ideal option is a brow lift, which will tighten the skin of the forehead and improve the overall appearance of the skin. It's also possible to receive dermal filler injections or other kinds of cosmetic injections as needed.
About Static Wrinkles
Static wrinkles are wrinkles that form over time that are unrelated to facial expressions. These kinds of wrinkles typically include marionette lines and nasolabial folds, and they are persistent wrinkles visible on the face at all times.
Common Causes of Static Wrinkles
Whereas dynamic wrinkles are related to skin laxity and muscle contractions, static wrinkles are the result of the natural deterioration of structures in the face that are meant to provide suppleness and firmness. This includes collagen, elastin, hyaluronic acid, and so on. Given these matters, the primary cause of these wrinkles is the natural aging process.
Treatment Options for Static Wrinkles
The best options for static wrinkles can vary based on the location of the wrinkles, though a number of patients find that dermal fillers are quite helpful. These kinds of injections add volume to the injection sites, improving overall facial appearance and restoring those lost structures in the wrinkled areas of the face.
Tips for Wrinkle Prevention
In order to avoid the formation of dynamic and static wrinkles, there are a few things you can do:
Wear sunblock when you are outdoors
Wear sunglasses and a hat with a brim for sun protection
Quit smoking and using tobacco products
Eat a healthy diet rich in fresh fruits and vegetables
Stay well-hydrated by drinking water throughout the day
Use skin care products that are delicate on your skin
Learn More About Your Options for Wrinkle Reduction
For more information about your many options for advanced wrinkle reduction, be sure to contact our cosmetic skin care and plastic surgery center today. The team here at Accent Plastic Surgery looks forward to your visit and helping you look youthful and more refreshed.
Related to This
"

If you need breast augmentation or any cosmetic surgery, I would highly recommend Dr. Pilcher....This has been the best decision I have made.

" Quintessa M.