Plastic Surgery in Your 50s
By Sheryl Pilcher on April 21, 2016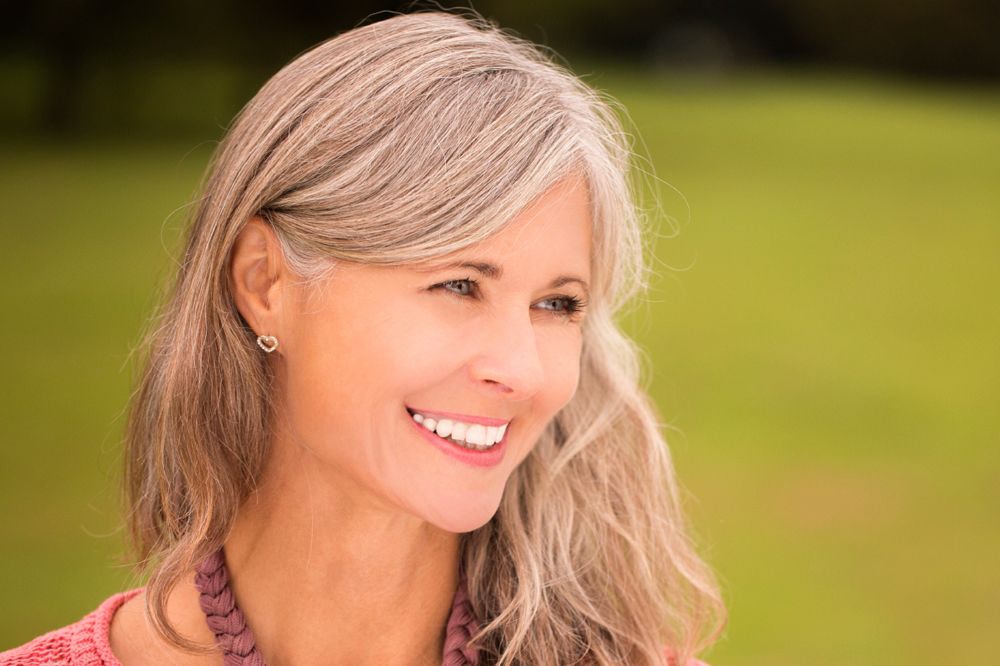 For many people in their 50s, the signs of aging are undeniable. It isn't possible to stop the aging process, but there are steps patients can take to help slow and reverse many of the signs of aging. Facial plastic surgery can address the common problems of aging, like sagging skin and wrinkles, to reveal a rejuvenated, more youthful appearance. To undergo plastic surgery in your 50s, schedule a consultation with our San Antonio, TX plastic surgeon, Dr. Sheryl Pilcher.
Candidates for Plastic Surgery
Both men and women begin to see the signs of aging by the time they reach their 50s, making them prime candidates for plastic surgery. Additionally, skin quality, specifically skin elasticity, is important to achieving the desired results when undergoing plastic surgery. Patients in their 50s generally have sufficient skin elasticity, making many men and women at this age suitable candidates for plastic surgery. Candidates for plastic surgery should also be healthy enough to undergo surgery and have realistic expectations when it comes to the results of plastic surgery.
Popular Treatments for Patients in Their 50s
The signs of aging can become pronounced by the time patients reach their 50s. Fortunately, there are a variety of treatments that can help patients enjoy a rejuvenated appearance, including:
Face Lift: The face lift procedure can be tailored to meet the needs of each patient. Face lift surgery can help reduce the appearance of jowls and deep nasolabial folds to reveal a refreshed, more youthful appearance.
Brow Lift: Frown lines, the vertical wrinkles between the eyes, and creases across the forehead can be treated with brow lift surgery.
Eyelid Surgery: Eyelid surgery, or blepharoplasty, is a popular treatment for patients in their 50s. Eyelid surgery can be performed to remove excess upper eyelid tissue, which can age the face or obscure vision. It can also be performed to diminish the appearance of puffy, bulging lower eyelids.
Neck Lift: It's not uncommon for patients in their 50s to develop loose neck skin, which many refer to as a "turkey wattle." Neck lift surgery can be used to remove hanging skin from the neck for a more youthful appearance.
Breast Lift: Aging, weight loss, and breast feeding can leave the breasts droopy and saggy. Breast lift surgery can restore a perkier profile to the chest. Breast augmentation can be combined with breast lift surgery for women who wish to restore fullness to the breasts as well.
Arm Lift: Those who are unhappy with the appearance of sagging upper arm skin, commonly known as "batwings," may benefit from arm lift surgery, or brachioplasty. Arm lift surgery can eliminate loose, sagging skin from the upper arms, creating slender, toned arms.
Liposuction: Liposuction can help create a sculpted, contoured appearance when diet and exercise does not achieve the desired results. Liposuction may be combined with other treatments for added results.
BOTOX® Cosmetic: BOTOX® Cosmetic is a non-surgical option for smoothing facial lines and wrinkles. BOTOX® Cosmetic treatment is fast and provides long lasting results.
Obagi® Skin Rejuvenation System: Obagi® skin rejuvenation system helps reduce the appearance of age spots and fine lines, creating a more youthful, even skin tone.
Learn More about Rejuvenating Treatments
For more information about treatment to rejuvenate your appearance, we welcome you to schedule a consultation with Dr. Pilcher.
Related to This
"

If you need breast augmentation or any cosmetic surgery, I would highly recommend Dr. Pilcher....This has been the best decision I have made.

" Quintessa M.