Tighten and Tone the Thighs with Liposuction or a Thigh Lift
By Sheryl Pilcher on August 26, 2016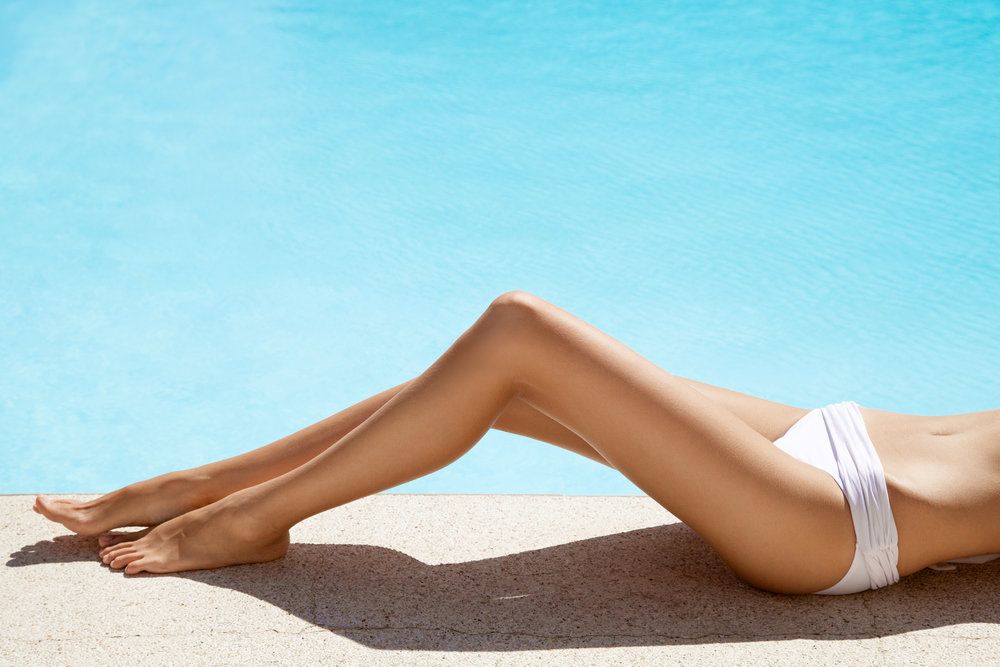 No matter who you are - male, female, old, or young - excess fat is probably one of your biggest aesthetic concerns. Just about everybody has pockets of stubborn fat that refuse to go away. The thighs are one area of the body that often has unwanted fat deposits. Fortunately, cosmetic treatment can help patients get the slim, toned thighs they desire. Liposuction breaks down and removes unwanted fat from the body, while a thigh lift addresses excess tissue and loose skin. Determining which of these treatments is right for you comes down to pinpointing your specific cosmetic goals and needs. Plastic surgeon Sheryl Pilcher discusses thigh liposuction vs. thigh lift with her San Antonio, TX patients and helps them customize a treatment plan that will give them the slim, attractive thighs they desire.
Thigh Liposuction
Liposuction is one of the most beneficial cosmetic treatments for patients who are concerned with excess fat. However, liposuction is not meant as a solution for significant amounts of excess fat. Rather than being a weight loss solution, liposuction is meant to assist those patients who are within, or close to, their ideal weight range with eliminating localized fat deposits. Liposuction removes these fat cells to tone and slim problem areas.
Prior to performing liposuction, Dr. Pilcher will administer local or general anesthesia. This will maintain patient comfort throughout treatment. During the liposuction procedure, Dr. Pilcher will insert a long, thin surgical tool (called a cannula) into a small incision that will be placed in the thigh. Dr. Pilcher will move the cannula in a back and forth motion so that it reaches multiple layers of fat, breaking up stubborn fat cells so they can be suctioned from the body. When the desired amount of fat has been removed, the incision will be closed with dissolvable sutures and recovery can begin. As long as patients maintain a healthy and active lifestyle, the results of liposuction treatment should be permanent.
Thigh Lift
A thigh lift is another option to consider. A thigh lift addresses excess skin. This makes a thigh lift an especially great treatment option for patients with poor skin elasticity, or those with an excess of loose skin following significant weight loss.
A thigh lift procedure is typically performed with the patient under the effects of general anesthesia. To begin treatment, Dr. Pilcher will make an incision along the inside of the thighs. This incision usually starts at the upper area of the thigh so that it can be more easily hidden once the skin heals. Through this incision, Dr. Pilcher is able to remove excess skin and fat so that the remaining skin can be pulled smooth and tight. A thigh lift gives the thighs a slimmer, tighter appearance and helps patients to achieve their ideal body contours. As long as patients follow a healthy diet and exercise plan, the thighs should remain slim and toned.
Schedule an Appointment
If you wish to improve the appearance of your thighs by eliminating stubborn fat deposits and/or addressing loose, saggy skin, Dr. Sheryl Pilcher can help. Schedule an appointment at your earliest convenience to discuss your cosmetic goals with Dr. Pilcher.
Related to This
"

If you need breast augmentation or any cosmetic surgery, I would highly recommend Dr. Pilcher....This has been the best decision I have made.

" Quintessa M.