Understanding Liposuction: Subcutaneous vs. Visceral Fat
By Sheryl Pilcher on March 10, 2017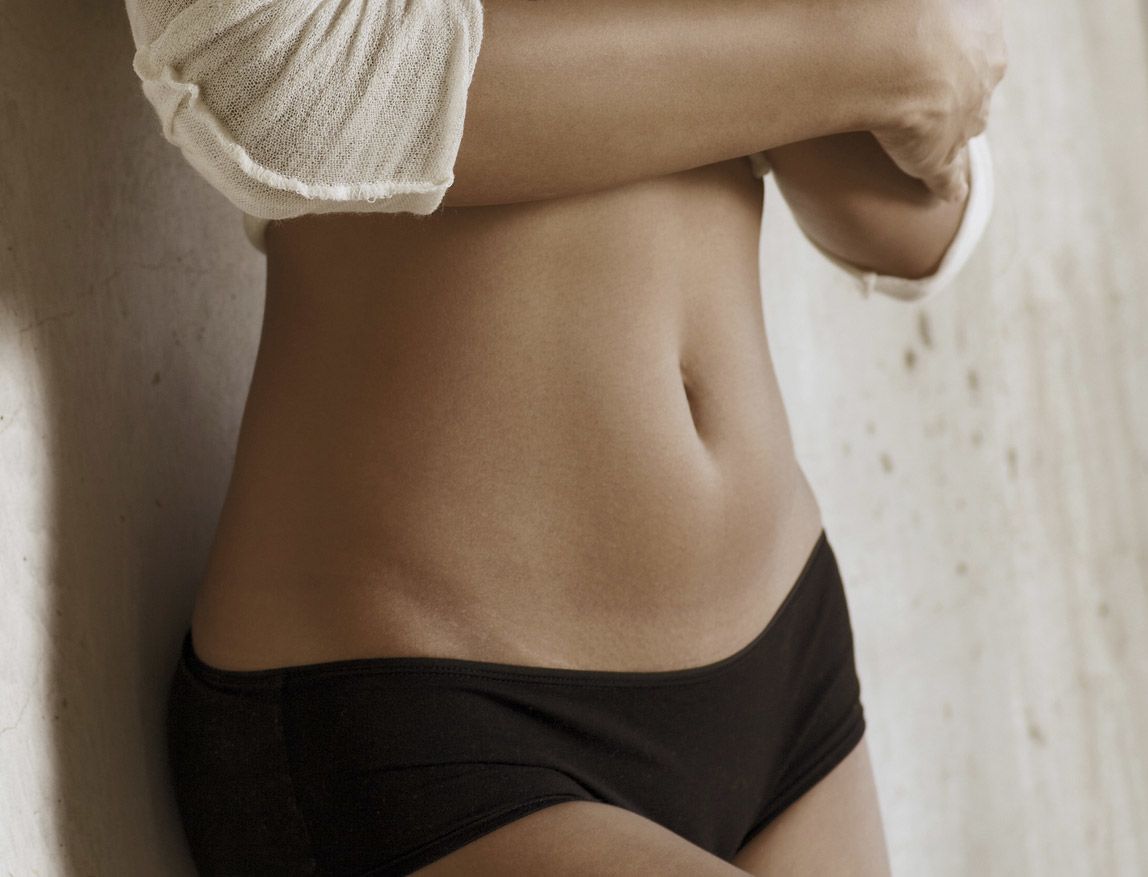 If you lead a basically healthy lifestyle, are at or near your ideal weight, and are currently considering liposuction as a means of toning your body and refining your contours, then there is a good chance that you are a great candidate for the procedure. If, however, you are considering liposuction as an alternative to diet and exercise as a means of getting closer to a healthy weight, then you have probably developed a misunderstanding about the procedure somewhere along the line. Regardless of your potential goals, reading this blog post will hopefully provide you with some clarity as to what can - and cannot - be accomplished through liposuction.
As you may or may not know, but will soon discover, there are two types of fat in your body: subcutaneous and visceral. The latter is the more dangerous type of fat in terms of its threat to your overall health; however, liposuction can be used to target only the former of these, which is why it is considered a strictly cosmetic procedure. Dr. Sheryl Pilcher discusses subcutaneous vs. visceral fat and liposuction treatment during consultations at her San Antonio, TX plastic surgery practice, Accent Plastic Surgery, P.A., so that patients will understand precisely how the procedure works and why they may or may not be good candidates.
Are you a good candidate for liposuction treatment? To find out, please schedule your initial consultation with Dr. Sheryl Pilcher at Accent Plastic Surgery, P.A. today.
What Are Subcutaneous Fat and Visceral Fat?
"Subcutaneous" means "under the skin." Therefore, subcutaneous fat refers to the fat that is directly under your skin. This is the fat on your body that you are able to pinch and can also be measured with calipers to determine your body fat levels. Believe it or not, this type of fat, while it may be undesirable to you aesthetically, does not pose any real health threat. It can be highly frustrating, though, as it is often resistant to exercise and diet, which is why people who lead extremely healthy lifestyles and are not clinically overweight find themselves struggling with excess fat.
Visceral fat, on the other hand, does pose a very real threat to a person's health. This type of fat grows around the abdominal organs such as the stomach, liver, and intestines and is associated with an increased risk of heart disease, diabetes, high blood pressure, and stroke. The only positive trait connected with visceral fat is that, of the two types of fat, it is the type that is easiest to lose through diet and exercise.
Liposuction and Its Effect on Subcutaneous and Visceral Fat
Liposuction was designed to rid the body of isolated accumulations of subcutaneous fat. Indeed, this is why liposuction is often referred to as a "body contouring" procedure; its purpose is to help the skin conform better to the trimmer, more elegant contours of a basically healthy body. It is a particularly useful procedure among patients who have worked hard to eliminate visceral fat from their bodies, but are left with a great amount of stubborn subcutaneous fat that refuses to budge.
On the other hand, liposuction has absolutely no effect on visceral fat. This type of fat can only be eliminated through diet and exercise. Fortunately, patients who reduce visceral fat through diet and exercise will find themselves much healthier as a result - and may ultimately find themselves excellent candidates for liposuction, as well.
Learn More about Subcutaneous vs. Visceral Fat and Liposuction Treatment
To learn more about subcutaneous versus visceral fat and liposuction treatment, please contact Accent Plastic Surgery, P.A. today.
Related to This
"

If you need breast augmentation or any cosmetic surgery, I would highly recommend Dr. Pilcher....This has been the best decision I have made.

" Quintessa M.