How Tissue Expanders Are Used in Breast Reconstruction Surgery
By Sheryl Pilcher on April 21, 2017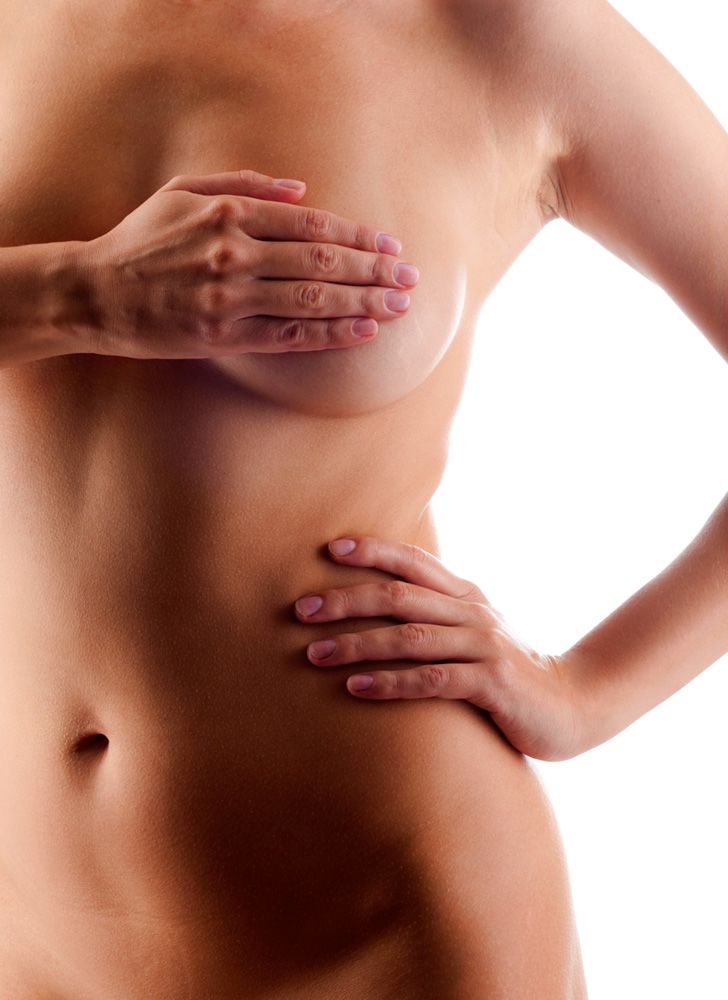 The team at Accent Plastic Surgery, P.A. puts the needs of patients first. This is especially important when it comes to reconstructive breast surgery following a mastectomy. The whole team at our San Antonio practice proudly supports breast cancer survivors, and we always strive to help them restore their appearance after they've fought the condition so bravely.
A tissue expander is a common part of the surgical process. Let's go over the basics of tissue expanders so you have a better understanding of the breast reconstruction process.
What Is a Tissue Expander?
A tissue expander is a tool commonly used in breast reconstruction surgeries. It is essentially an inflatable breast implant that is placed following a mastectomy. When in place, the tissue expander helps stretch out the skin and muscle tissue around the breast, making room for the eventual breast implant.
How Is the Tissue Expander Enlarged?
Most tissue expanders consist of an implant-like shell and a small valve that leads inside of the shell. Through this valve a nurse is able to inject a saline solution, which gradually increases the volume of the expander.
The exact amount can vary each time depending on the needs of the patient during this process. To start, a patient may have 60cc to 100cc of solution placed in an expansion session. This number can increase as time goes on, though great care is taken to ensure patient comfort throughout the process.
When Is the Tissue Expander Placed?
There are two options when it comes to placing the tissue expander.
Immediate Reconstruction – The tissue expander is placed at the time of your mastectomy.

Delayed Reconstruction – The tissue expander is placed during a later surgical procedure following the mastectomy.
Keep in mind that one options isn't objectively better than the other. Some women have a tissue expander in place right after a mastectomy and during chemo and/or radiation therapy, while other women may wait until the cancer treatment is performed before an expander is in place.
The ideal placement option for you and your needs can be discussed with your doctor and your reconstructive surgeon. Your health will be carefully considered as well as the aesthetic results of the reconstructive surgery.
Are Tissue Expanders Painful?
Some discomfort can occur during visits to inflate the tissue expander. This is the nature of the procedure as the expander is placed to stretch skin and muscle tissue. This is why we are careful while inflating the tissue expander, adding just enough each time for gradual improvements and optimal results.
In general, patients can expect some discomfort for a few hours after expansion, though the pain often abates after a day or so.
How Long Will I Need a Tissue Expander?
As you may have guessed, there is no single, set time for this. Some patients will require several weeks with a tissue expander, while others may require tissue expansion for a few months. The timing of the expander placement, the size of the eventual breast implant, and a host of other factors figure into this timeline.
That said, we'll be able to discuss general timeframes and timelines with you during a consultation. This will allow us to consider your treatment specifically and set target dates to aim for based on your situation.
Learn More About Breast Reconstruction Surgery
For more information about breast reconstruction surgery and how it can help you, we encourage you to contact an experienced reconstructive plastic surgeon today. The team at Accent Plastic Surgery, P.A. will support you with your choices and offer compassionate care.
Related to This
"

If you need breast augmentation or any cosmetic surgery, I would highly recommend Dr. Pilcher....This has been the best decision I have made.

" Quintessa M.