When to Schedule Your Mommy Makeover
By Sheryl Pilcher on August 07, 2017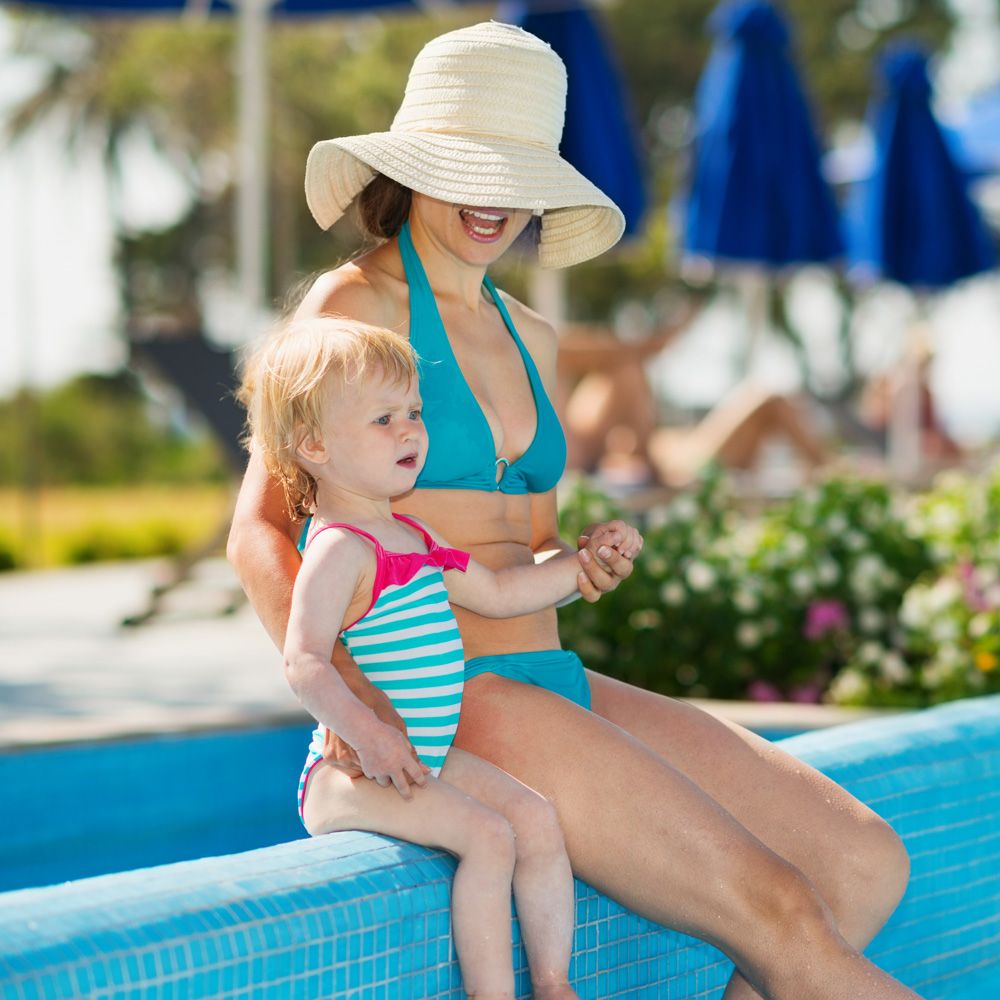 After having a child, a woman's body undergoes many changes. Loose skin, stretchmarks, and other body contouring issues can greatly alter a woman's figure. Thankfully people in the greater San Antonio area can visit our cosmetic surgery practice to discuss body contouring and sculpting. A mommy makeover can work wonders for women who've had children.
As with many things in life, good timing is essential for an effective mommy makeover. Let's discuss some basics about this surgical procedure and explore the right time to schedule a mommy makeover.
What Is a Mommy Makeover?
A mommy makeover refers to a combination of body contouring surgeries that are performed to improve the overall contour and appearance of a woman's body after having a child. This typically means a tummy tuck (abdominoplasty) as well as breast lift surgery and other sculpting procedures that target the buttocks and thighs.
The Results of Mommy Makeovers
Following a mommy makeover, a woman's appearance will be closer to what it was prior to having children, meaning a reduction of stretchmarks and loose skin, and a fitter and more athletic appearance overall. This is a great option to help women look younger and improve their body image and sense of self.
Why Timing Is So Important
Timing is key when performing a mommy makeover surgery. In essence, performing the surgery too soon could mean a woman will have another child, ruining the long-term aesthetic improvements that surgery is meant to achieve.
There may not be a "too late" for a mommy makeover, though some patients may feel as if they could have undergone a mommy makeover earlier than they did, and hence enjoyed the benefits of the surgery much sooner.
Issues with Poor Scheduling of a Mommy Makeover
If a patient undergoes a mommy makeover and then become pregnant following the procedure, an additional mommy makeover may need to be performed. This will help address new issues with loose and stretched skin that arise from another pregnancy and childbirth. These secondary surgeries can prove more challenging since existing scars exist and surgeons will want to avoid creating new scars with subsequent surgery.
When to Have a Mommy Makeover
The ideal time to undergo a mommy makeover is after a woman has finished having all of the children she intends to have. The patient should not currently be nursing their children, and breastfeeding can have an impact on the results of surgery as well as the recovery of a patient.
As we noted, there is no "too late" for a mommy makeover. Given the most common ages that women have children, many patients tend to undergo mommy makeovers in their mid-to-late thirties and younger.
Is a Mommy Makeover Right for Me?
The best way to learn more about mommy makeovers and if they are right for you is to visit our practice for a consultation. We will go over all of your treatment options and develop a treatment plan so you have a realistic understanding about the mommy makeover process. You're encouraged to ask questions to help you make a confident decision when it comes to your needs and your aesthetic goals.
Learn More About Mommy Makeovers
For more information about mommy makeover treatment and how it can help you look your absolute best, be sure to contact our cosmetic skin care and plastic surgery center today. Our team will help you make smart choices about your plastic surgery options.
Related to This
"

If you need breast augmentation or any cosmetic surgery, I would highly recommend Dr. Pilcher....This has been the best decision I have made.

" Quintessa M.