History of the Facelift
By Sheryl Pilcher on September 10, 2018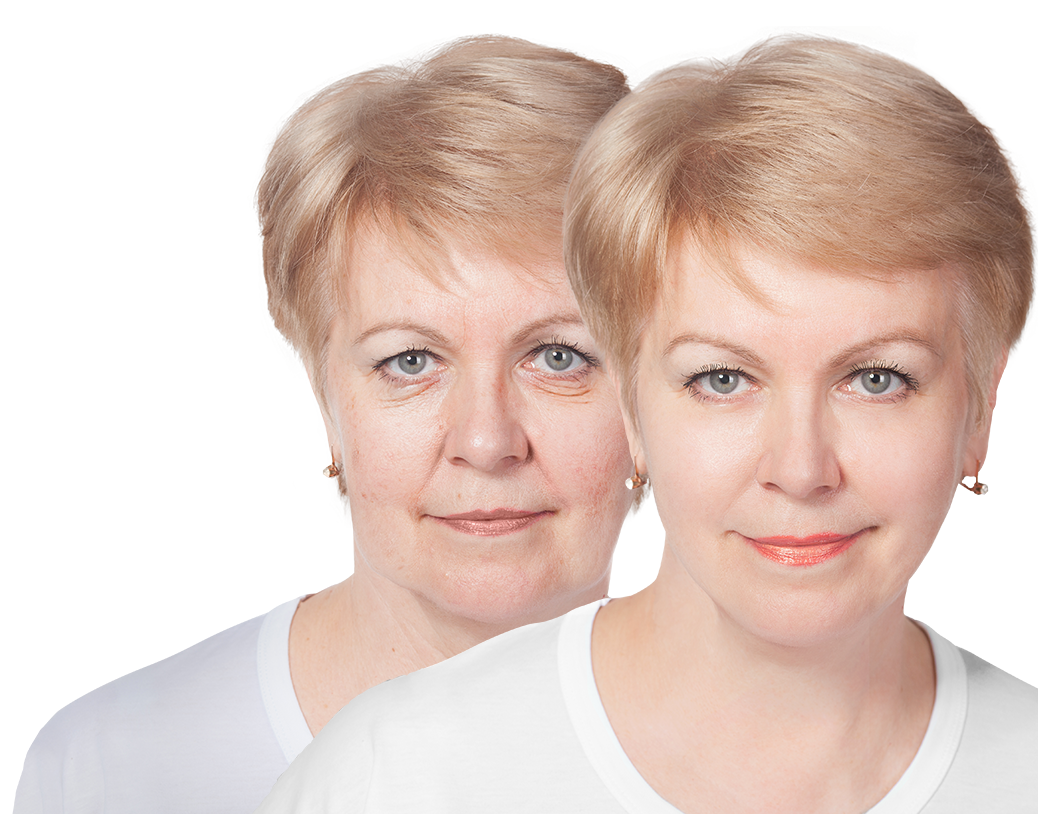 Facial plastic surgery refers to a group of procedures that can enhance and rejuvenate a patient's appearance. One of the most popular of these procedures is the facelift. Rhytidectomy is the clinical term for a facelift; it literally means "a surgical removal of wrinkles".
The facelift procedure has been performed since the early 1900s. Throughout the decades, however, techniques and methods have improved dramatically.
Here, our team at Accent Plastic Surgery explores the history of the facelift and discusses the physicians who made the procedure what it is today. To schedule your personal facelift consultation, contact our San Antonio, TX practice.
1900 to 1970
Even though the first documented facelift procedure took place in 1901, it is difficult to say how long the concept had been in existence until that point. Many early physicians did not wish to publish their work on the matter.
This is largely due to the fact that physicians who performed the procedure were openly mocked. Because antibiotics were not available yet, most individuals found it irresponsible and vain to perform treatment for the sole purpose of improving a patient's appearance.
The first documented facelift was performed in 1901 in Berlin by a German physician named Eugen Holländer after a Polish aristocrat convinced him to lift the cheeks and corners of her mouth. He obliged by removing an elliptical portion of tissue around the ears.
Between 1901 and 1920, several French and German physicians began performing the facelift procedure.
During WWI, Dutch physician Johannes Esser invented the skin graft inlay technique, which was used on wounded German and English soldiers. This method is still used today. From the 1920s onward, the facelift continued to be performed on a larger scale.
1968 to 1980
In 1968, Tord Skoog, a Swedish physician, invented subfacial dissection, a procedure that suspended the underlying layers and skin to achieve the desired results. This was one of the most significant discoveries in the field of facial plastic surgery.
In 1976, Drs. Mitz and Peyronie introduced the concept of Superficial Musculoaponeurotic System (SMAS), building on the ideas set forth by Skoog a decade earlier. From this point on, SMAS quickly became the standard in facelift surgery.
1980 to 1991
In 1979, Dr. Paul Tessier demonstrated that a deep plane facelift technique could more effectively elevate the eyebrows and surrounding soft tissues compared to the classic facelift method. The primary objective of this advancement was to achieve a more youthful appearance in addition to eliminating wrinkles.
1991 to Present Day
As time moved forward, the methods practiced and perfected throughout the early and mid-1900s were combined with more contemporary ideas. For example, rather than simply eliminating wrinkles and lines, surgeons became more concerned with restoring volume that was lost during the aging process. In addition, minimizing scars became another objective that refined the facelift technique further, resulting in an aesthetically pleasing, long-lasting effect.
Contact Accent Plastic Surgery
At our practice, Dr. Sheryl Pilcher is proud to offer the latest techniques in facial plastic surgery. Each treatment plan is personalized according to the anatomy and goals of the individual.
To explore your candidacy for a facelift procedure, schedule a consultation at Accent Plastic Surgery. Call our office at (210) 654-9900 or contact us online anytime. Our team of experts is standing by to answer any questions you may have.
Related to This
"

If you need breast augmentation or any cosmetic surgery, I would highly recommend Dr. Pilcher....This has been the best decision I have made.

" Quintessa M.