Abdominal Liposuction vs. Tummy Tuck
By Sheryl Pilcher on October 11, 2018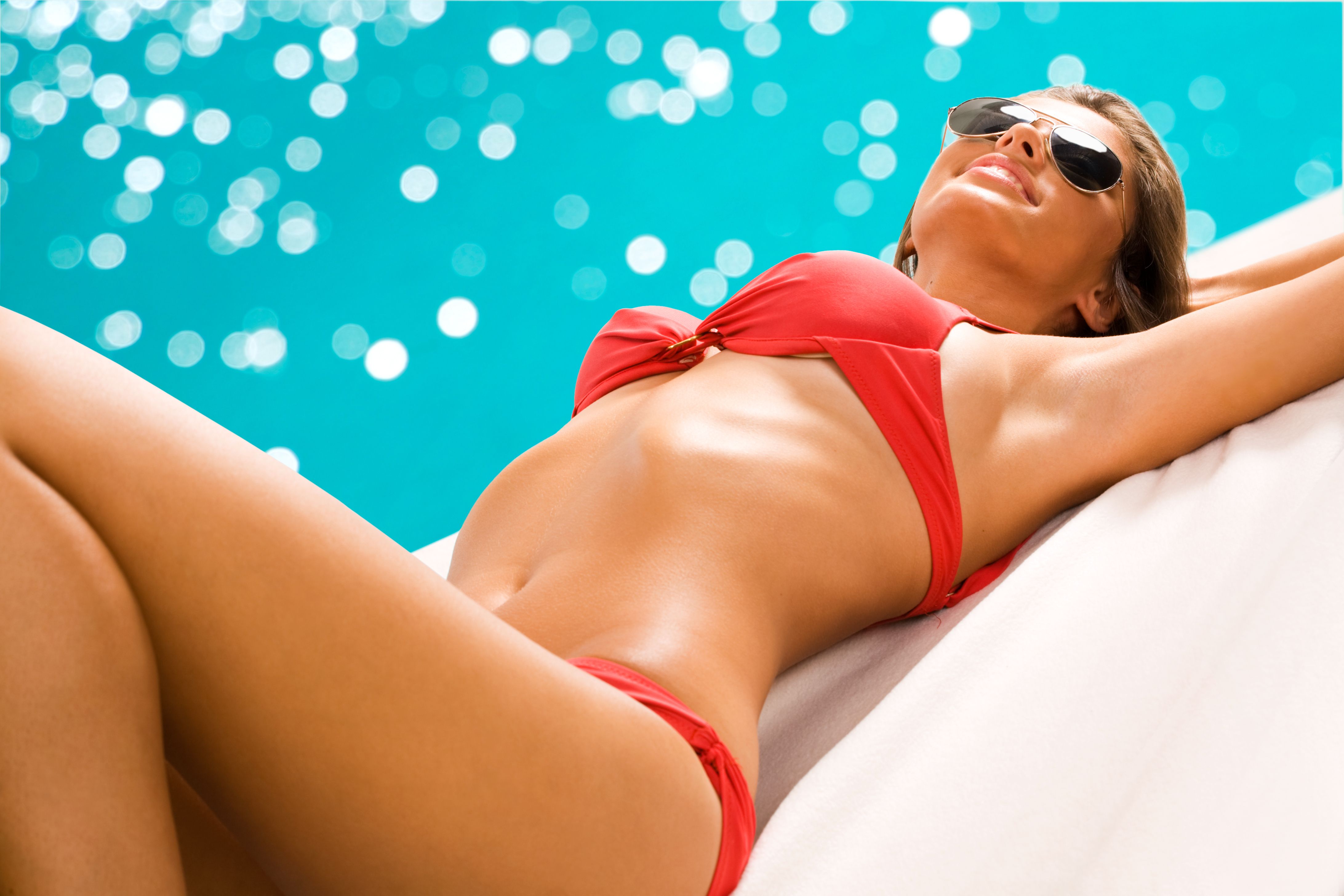 The midsection is an infamously troublesome area for many people. Stubborn fat deposits tend to settle around the abdomen, and they don't always respond to diet and exercise efforts. If a woman has been pregnant or if a person has experienced a drastic fluctuation in weight, loose skin can worsen the problem.
When the stomach is not as slim and firm as a person would like it to be, plastic surgery may be the best option. Body contouring addresses problem areas to improve the overall figure. There are two body contouring procedures that trim and tighten the stomach: abdominal liposuction and tummy tuck.
Dr. Sheryl Pilcher offers both of these procedures at her plastic surgery practice. She is happy to discuss abdominal liposuction vs. tummy tuck with our San Antonio, TX patients.
Liposuction
Liposuction is a cosmetic procedure that targets unwanted fat. During a liposuction procedure, a thin, hollow tube (called a cannula) is inserted into small incisions in the treatment site. The cannula breaks up fat deposits so they can be suctioned out of the body.
Abdominal liposuction targets stubborn fat deposits. This treatment is an ideal treatment option for the following types of patients:
Patients within 20 pounds of their ideal weight range
Patients with excess fat around the tummy, flanks, and midsection
Patients with firm skin tone and good skin elasticity
While liposuction can create a slimmer profile for the midsection, patients should understand that it is not a weight loss solution. In addition, liposuction does not address excess skin. If a patient is concerned with loose skin, he or she may be a better candidate for a tummy tuck.
Tummy Tuck
A tummy tuck is another cosmetic procedure that is aimed at improving body contours around the midsection. What sets a tummy tuck apart from liposuction is that this procedure addresses both excess skin and excess fat.
During a tummy tuck procedure, an incision is made across the lower tummy (usually just above the pubic bone), where the remaining scar can be hidden by a bikini. Through this incision, Dr. Pilcher is able to tighten the abdominal muscles and remove excess skin tissues.
When all necessary alterations have been made, the abdominal skin will be re-draped to create a firmer, slimmer midsection. The belly button will also be repositioned so the stomach maintains a natural appearance.
A tummy tuck may be ideal for the following types of patients:
Individuals within 20 pounds of their ideal weight range
Patients with stubborn fat deposits around the lower tummy, midsection, or flanks
Those with loose, saggy skin around the abdomen
Patients with stretch marks along the lower tummy
A tummy tuck is a more invasive procedure than liposuction and does involve a longer recovery time. For this reason, patients should not consider this procedure unless they are looking to address loose skin deposits.
Learn More
Abdominal liposuction and tummy tuck procedures can both significantly improve the contours of the midsection to give patients the slimmer stomach they desire. To learn more about these procedures, contact us at your earliest convenience. Call (210) 654-9900 to set up a personal consultation with Dr. Sheryl Pilcher.
Related to This
"

If you need breast augmentation or any cosmetic surgery, I would highly recommend Dr. Pilcher....This has been the best decision I have made.

" Quintessa M.